Vehicle/Auto Suspension Repair • Shocks & Struts • Cars, Trucks, SUV's & RV's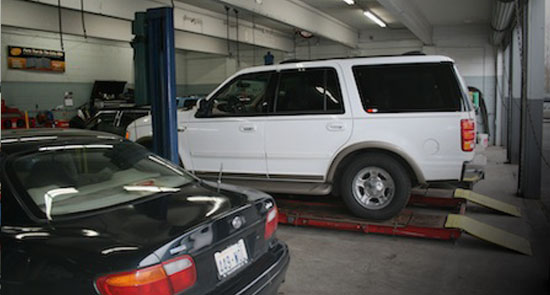 Your vehicle suspension keeps you safely on the road. If your vehicle suspension develops mechanical problems, it's safer to have it checked by someone who knows what to look for like Car Clinic and Trucks Too. What can happen if your vehicle suspension is damaged? A damaged vehicle suspension can result in loss of control of your vehicle. Other vehicle suspension problems include unnatural tilts when turning in corners, wheel pivoting and other problems.
We repair and maintain all parts in your vehicle suspensions. These include shocks, struts, ball joints and tie ends. Shocks and struts can wear out. The bouncing of your vehicle is another sign shocks and struts may need repair. If you notice any of these signs of vehicle suspension problems, contact us right away. We offer thorough vehicle suspension services for cars, trucks and vans.
Vehicle Suspension Repair and Installation
Helps Keep your Vehicle stable on the Road
Reduces Tire Wear
Reduces the Chances of Dangerous Accidents
Improves Driving and Handling Performance
Repair for Shocks, Struts, Ball Joints and Tie Ends
Vehicle suspensions do more than just ensure that you have a smooth ride. A damaged or broken suspension system can actually lead to unnatural wear on the rest of your vehicle as well. Vehicles are designed for a specific amount of vibrations, and when your suspension system is not able to protect the rest of your car from excess vibration, it may damage other portions of your vehicle.
Another vital safety feature that your suspension system helps out with is maintaining traction on the road while you are driving. Your suspension system helps to make sure that each of your tires keep an even pressure on the road, which ads to your over all traction. This can help prevent tires from squealing and skidding during an unexpectedly sharp corner, or an emergency stop.
Don't let your suspension system maintenance down and you can be sure that when you need it, your suspension will be there for you.
There's a different way to get your car fixed. Contact your Automotive Expert at 253.200.1993, for your free estimate.
Car Clinic and Trucks Too
923 E Main Ave
Puyallup, WA 98372-3124
This email address is being protected from spambots. You need JavaScript enabled to view it.
T: 253.200.1993
F: 253.845.4790
Business Hours
Monday – Friday: 8:30 am – 5:30 pm