Alternator Repair • New Alternator Installation • Cars, Trucks, SUV's & RV's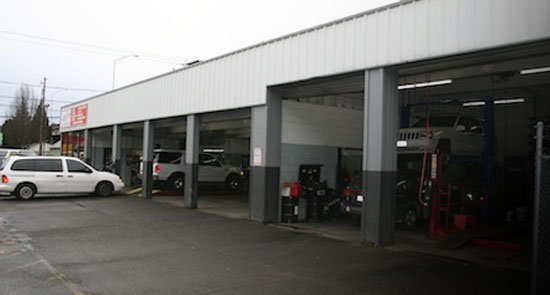 Your alternator helps to provide electricity for all the electronics in your vehicle as well as maintains a constant charge to your vehicles battery.
Alternators can become worn over time and function poorly or stop functioning all together. At first you may not realize your alternator is having problems. But there are some clear signs of alternator problems. The obvious one is when your alternator light flashes on the dashboard or you notice that your battery charge gage is reading lower than normal. This means you need to have it checked at Car Clinic and Trucks Too right away. Alternators can make rattling noises or even weird squeaks and squealing noises. These noises can caused by a worn out alternator belt.
The biggest result of problems with your alternator will be the electrical components of your vehicle. These include dimming car lights, power locks, windows and mirrors and eventually even the operation of your motor functions. If your alternator is going bad, your battery starts to lose power. Leave it unrepaired and you can end up stranded on the side of the road. Bring your alternator in to us at Car Clinic and Trucks Too. We offer fast and affordable alternator repair.
Alternator repair and installation
Foreign and domestic alternator repair
Helps ensure your vehicle accessories keep working properly
Battery recharging, so your car stays powered
Decreases the chances of you being stranded
Alternator belt repair and installation
Driving around with a worn out alternator that is never fully charging your vehicles battery is like driving around with a ticking time bomb. You never quite know when it will fail completely and leave you stranded somewhere. Dont trust your important and busy schedule to an old alternator. Call Car Clinic and Trucks Too today and let us put our years of alternator repair experience to work for you. We'll make sure your alternator never leaves you stranded. We are the best that Pierce County has to offer!
There's a different way to get your car fixed. Contact your Automotive Expert at 253.200.1993, for your free estimate.
Car Clinic and Trucks Too
923 E Main Ave
Puyallup, WA 98372-3124
This email address is being protected from spambots. You need JavaScript enabled to view it.
T: 253.200.1993F: 253.845.4790
Business Hours
Monday – Friday: 8:30 am – 5:30 pm