Transmission Repair & Service • Automatic Transmissions • Cars, Trucks, SUV & RV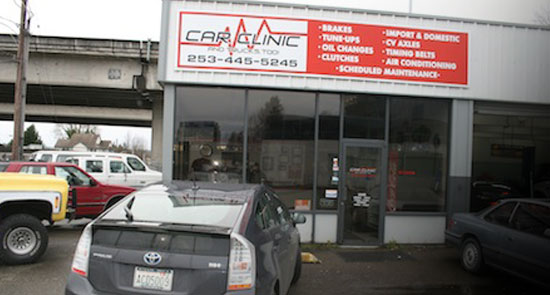 Does your vehicle transmission stay stuck in gear? Is your transmission slipping between gears? Vehicle transmissions can develop a host of problems if not properly maintained. A damaged vehicle transmission can cause your vehicle to stop dead in it's tracks. And a damaged transmission can make unsettling noises.
Get your vehicle back in working order with the Car Clinic and Trucks Too, transmission repair. From front seal leaks to transmission fluid changes, we'll make sure your transmission works properly. We provide transmission repair for automatic and manual transmissions.
Gives your vehicle more acceleration and power
Automatic and manual transmission repair
Transmission fluid checks and changes for a smoother running transmission
Repair for transmission pan leaks
Torque converter repair and installation
Removes transmission noises for quieter drives
Transmissions are one of the most critical systems of any car. Without a transmission to transfer the power from the engine to the wheels, you could go through a thousand gallons of gas without moving an inch.
You need to keep a careful eye on the performance of your transmission to make sure that it is not in need of service or repair.
Some symptoms that might indicate your transmission is in need of repair or service include: slipping in between gears where you will feel the car slow before the transmission fully engages and your transmission not engaging at all unless you let your foot off the gas peddle.
There's a different way to get your car fixed. Contact your Automotive Expert at 253.200.1993, for your free estimate.
Car Clinic and Trucks Too
923 E Main Ave
Puyallup, WA 98372-3124
This email address is being protected from spambots. You need JavaScript enabled to view it.
T: 253.200.1993
F: 253.845.4790
Business Hours
Monday – Friday: 8:30 am – 5:30 pm