Foreign & Domestic Vehicle Repair • Auto Repair • Automotive Maintenance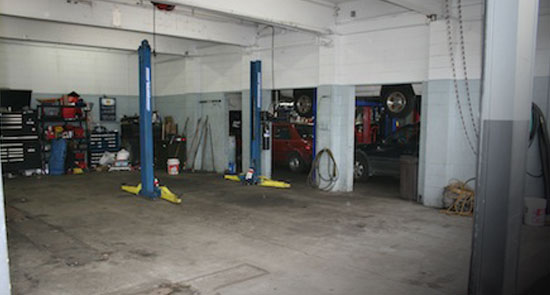 At Car Clinic and Trucks Too we repair and maintain foreign and domestic vehicles. We're familiar with all types of foreign and domestic vehicles. No matter what type of foreign or domestic vehicle you have, you want affordable and reliable service. Our ASE Certified Technicians provide automotive repair and automotive maintenance for your vehicles. Bring in your Mercedes, Ford, Chevy or other foreign and domestic vehicles.
Automotive repair for a properly working and safe vehicle
Automotive maintenance to keep your vehicle reliable
Oil and transmission fluid changes for longer engine life
Repair and installation for starters, transmissions and more
Reliable foreign and domestic auto parts at affordable prices
Foreign and domestic cars, trucks and vans
If you are the proud owner of a foreign vehicle, you know better than most that it can be difficult to find the right parts at reasonable prices. At Car Clinic and Trucks Too, we have reliable suppliers and even stock some more commonly used foreign vehicle parts. However our ability to quickly find the correct parts and material for your foreign vehicle is only the first advantage that we have over our competition.
Car Clinic and Trucks Too has over 50 years of experience working with and repairing your foreign vehicles. Our experience and our commitment to customer satisfaction have made the Car Clinic and Trucks too, your number one destination for all of your foreign vehicle repair.
Foreign vehicles have to have a special amount of care put into their repair or more damage than good can result. Because they were not built under the same standards or rules as domestic vehicles, often wiring or construction will be reverse from what normal mechanics are use to. Dont trust your foreign vehicle repair to just anyone.
If you own a domestic vehicle, you can also take advantage of our over 5 decades of experience. We can typically get in parts for your domestic vehicle in a day or two depending on which one of our suppliers has it in stock.
Call us at the Car Clinic and Trucks Too today for professional foreign and domestic vehicle repair.
There's a different way to get your car fixed. Contact your Automotive Expert at 253.200.1993, for your free estimate.
Car Clinic and Trucks Too
923 E Main Ave
Puyallup, WA 98372-3124
This email address is being protected from spambots. You need JavaScript enabled to view it.
T: 253.200.1993
F: 253.845.4790
Business Hours
Monday – Friday: 8:30 am – 5:30 pm