Clutch Repair • Automatic Clutches • Manual Clutches • Cars, Trucks, SUV's & RV's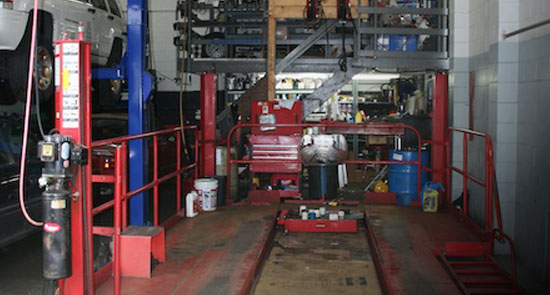 Your vehicle clutch can last for up to 80,000 miles if properly cared for. Clutches can wear out after 35,000 miles if not properly maintained. We offer high quality clutch repair for your automatic and manual clutch systems. Our ASE Certified Technicians will repair and replace your clutch systems.
The disc friction material on your clutch can wear out easily. When the disc wears out your clutch will start to slip. Your engine won't be able to send power to your wheels. Ignoring clutch problems will lead to further driving problems. Damaged clutches can have broken or stretched clutch cables, leaking master clutch cylinders and other problems. Don't sacrifice the performance and gas mileage of your car. Choose Car Clinic and Trucks Too for your clutch repairs.
Automatic and manual clutch repair and installation
Clutch inspections to discover the extent of any damage
Increase the life of your clutch for up to 80,000
Removes clutch sticking when shifting gears
Stops "hard clutch" problems
Allows the right amount of pressure for shifting gears
Automatic Clutches • Manual Clutches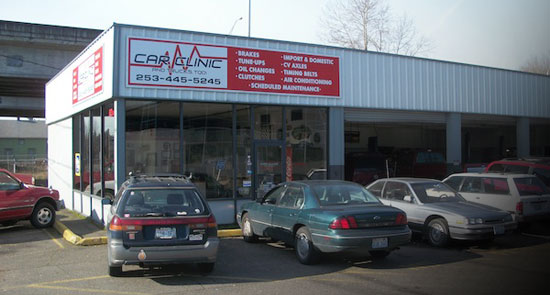 Many people feel that a great way to save on money is to hold off on their clutch replacement for as long as possible. The problem with this arises because your clutch, similar to your brakes, if left too long in between replacements, will actually start to damage the other parts around it. If you end up waiting too long before you opt for your next clutch repair, you may end up spending far more money than if you had just taken care of it at the manufactures recommended time.
Car Clinic and Trucks Too has been successfully helping hundreds of customers with their clutch repair and clutch replacement, and knows how to diagnose your clutch problems better than anyone.
If you are concerned that your clutch might need replacement or repair soon, bring your vehicle down to us and let our experts take a look. We'll be able to accurately deduce if you need a complete clutch repair, or just a clutch pad replacement.
Accurate diagnoses will save you both time and money, and help put your mind at ease without having to worry about when your car will break down next.
There's a different way to get your car fixed. Contact your Automotive Expert at 253.200.1993, for your free estimate.
Car Clinic and Trucks Too
923 E Main Ave
Puyallup, WA 98372-3124
This email address is being protected from spambots. You need JavaScript enabled to view it.
T: 253.200.1993
F: 253.845.4790
Business Hours
Monday – Friday: 8:30 am – 5:30 pm